Date: 2016.10.15
Team: HYSTOU sales + Tech support
Activities address: Wutong mountain, the highest peak in Shenzhen, China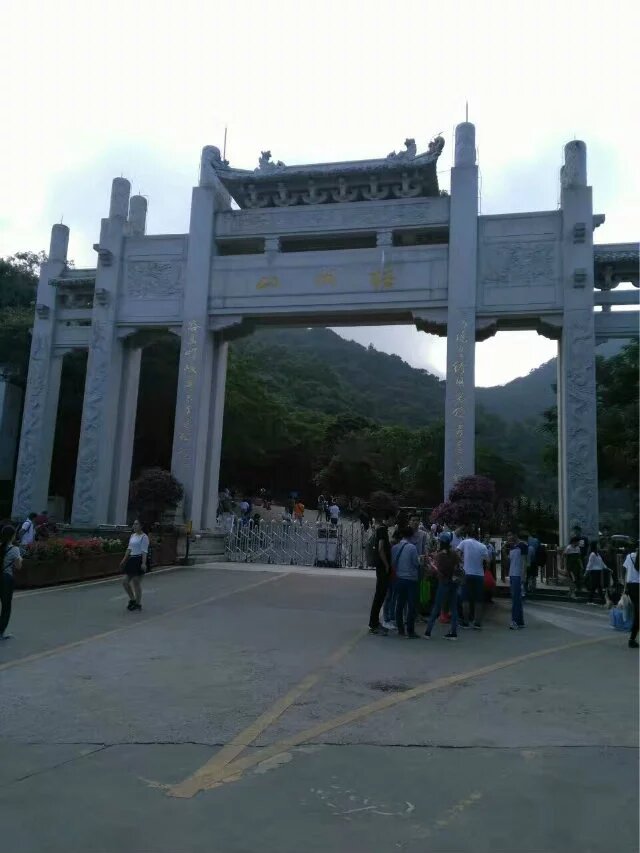 Tutong is the highest peak in Shenzhen, we start mounting at 10am and back to its foot about 5pm, everybody is very tired but everybody is so much happy, under the help of each other, the whole team all reached the highest peak within 3 hours only.
Start from a small and unusually climbing foad, we start to walk along with the brook up.
Some of us get tired, not everybody have exercise every day, expecially our beautiful ladies, get so tired after reach the halfway up the hill.
About 3 hours, all of us reach the top of the mountain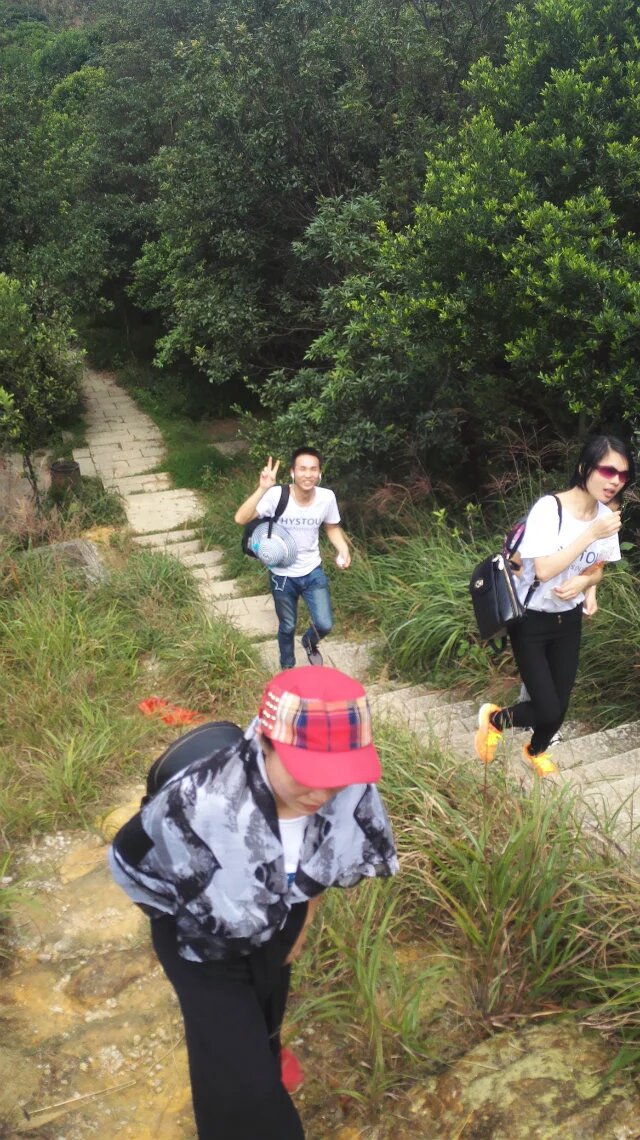 When getting down, we changed to follow the usual way to make it easy, its too tired expecially for our girls, but of cause we are always finding new funny and interesting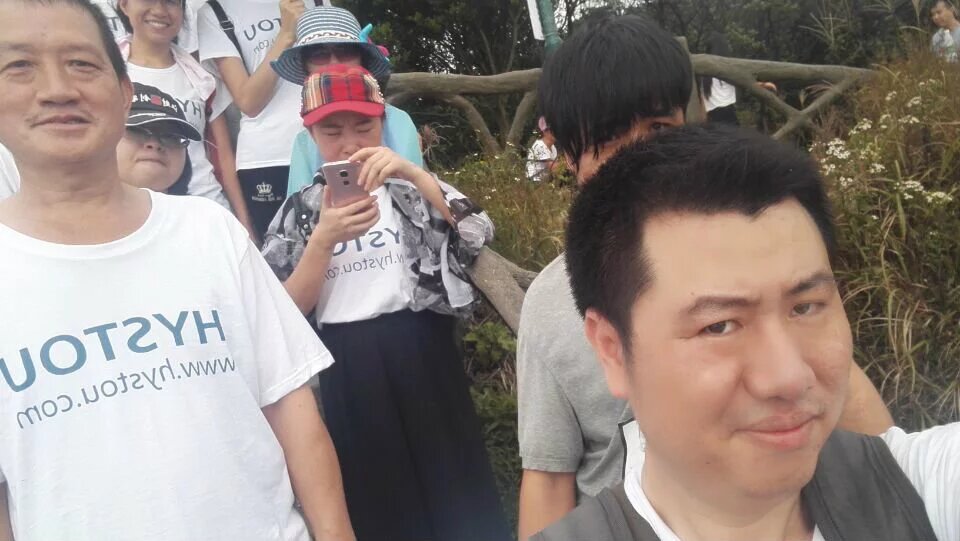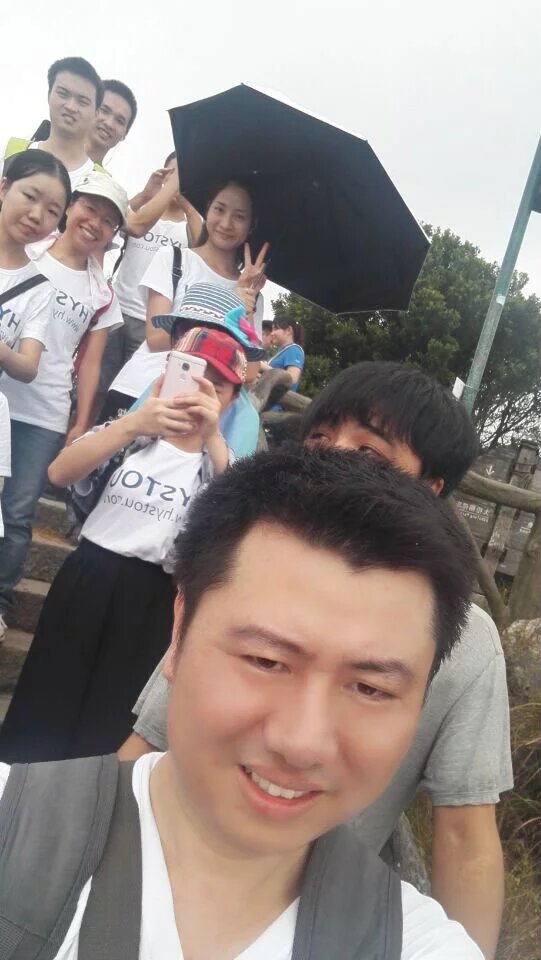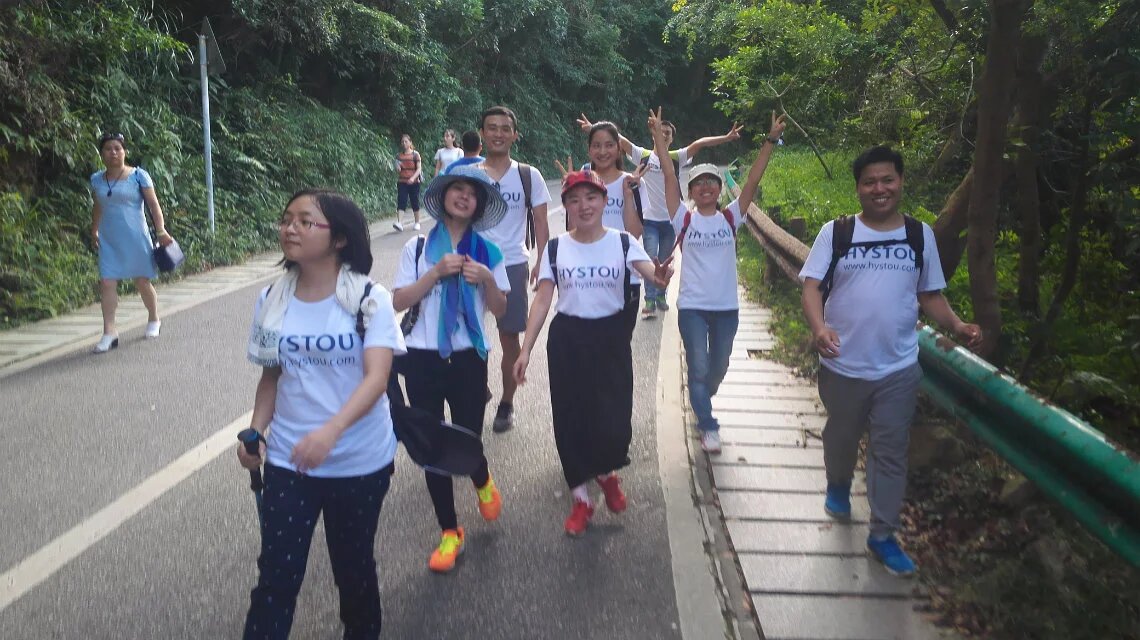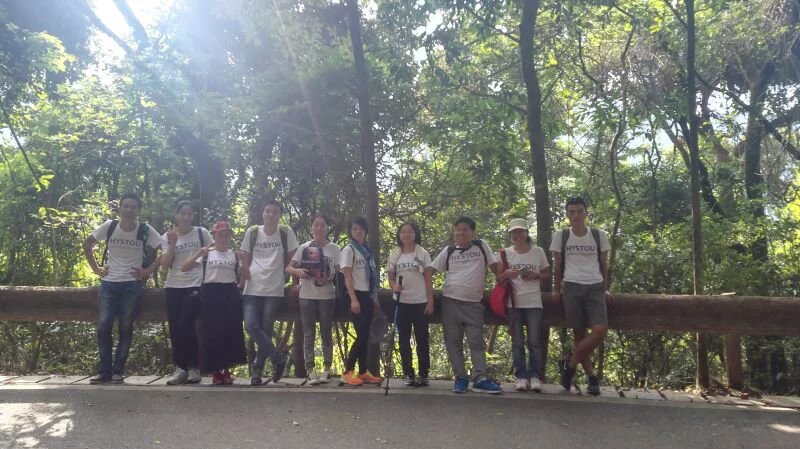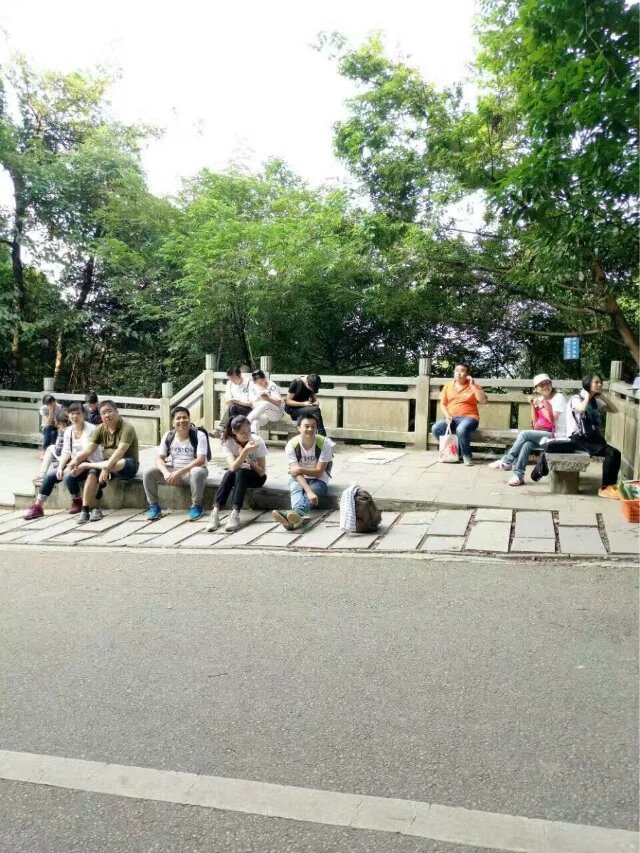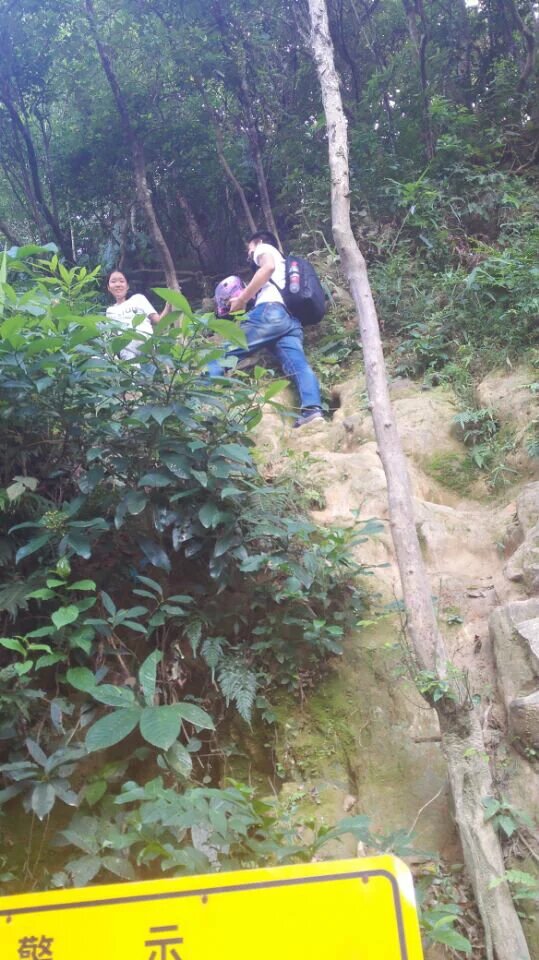 Finally, of cause everybody get hungry, finish by a happy dinner together

And we are always ready for the next high